Shaftmoor Lane
For the purposes of this page, Shaftmoor Lane is covered from the junctions of Spring Road and Olton Boulevard East as far as the railway. On the odd-numbered side, numbers 15-73 were built in the mid-1920s. The houses behind here to the back gardens of Fox Green Crescent covered a field bought by Zaccheus Walker IV of Fox Hollies Hall in 1912, possibly to prevent houses coming right up his gardens on the south side of Shaftmoor Lane. He sold his land in 1925, and the City promptly covered the field with council houses.
On the even-numbered side, there are three different types of facade. Numbers 2-34 form one long row. Numbers 2-6 were businesses from the start, with number 2 a Sub-Post Office and drapers in 1911. Next door was a Grocer, and at number 6 a confectioner. By 1912 the confectioner's family was at number 2. By 1915 number 2 was a tobacconist and Sub-Post Office and number 6 was a boot repair business. By 1930, the Post Office had moved to number 4, where it stayed until the War. By 1932, most of the houses in this section had been converted to businesses, as far as number 30. Exceptions were numbers 24 and 26. In the 1950s, number 24 became the Boulevard Cafe. That lasted until the early 1960s. Number 26 remained residential into the 1970s. From the 1930s until the 1960s number 16 was Roberts' cycles and number 18 was Tustin's wine and spirits. Both are well-known Acocks Green names from elsewhere, and were involved in the growth of Acocks Green's third centre at Fox Hollies.
Numbers 36-56 have front bays and gables. They are on narrow plots, like numbers 2-34. Philip Perks was at number 40 in the 1920s until he built a large house for himself on his Hazelwood and Olton Boulevard East development. After the War, a William Davis lived at number 40. His son Robert is the comedian Jasper Carrott.
Numbers 58-68 are on wider plots, with short back gardens because of the North Warwickshire railway line. They are semi-detached.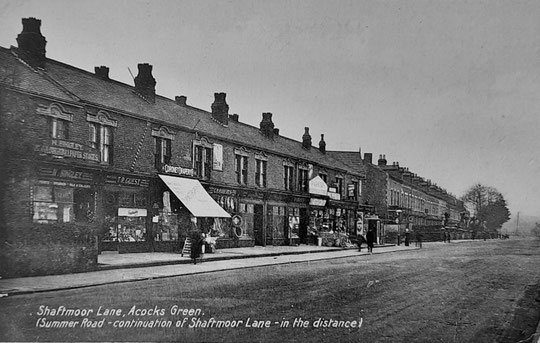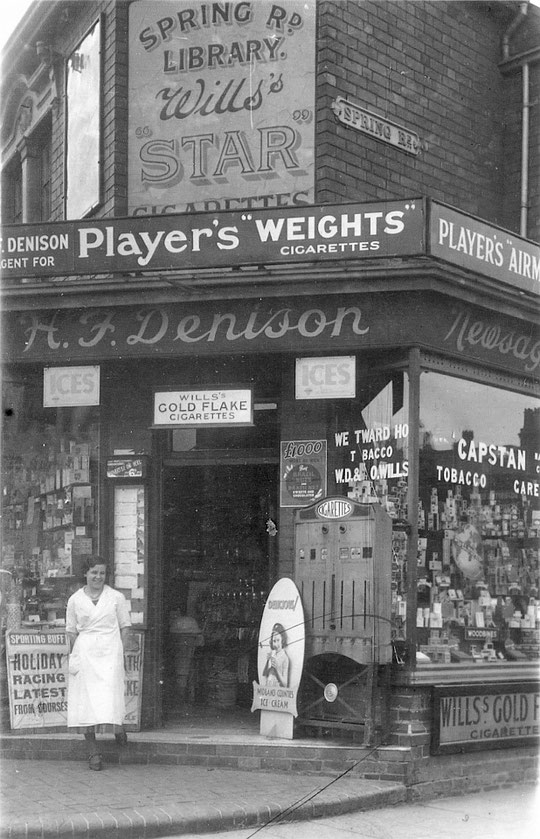 It is now possible to see the sequence of large-scale O.S. maps online at www.old-maps.co.uk. For this road enter the postcode B27 7RS, and choose the 1:2,500 maps up until 1952-4. Use the plus and minus buttons to change how close up you wish to see the houses. The map can be dragged by using click and hold as normal.