Chapter three
In 1847, Acocks Green was still very much a rural community. Farming was its chief source of income. The principal landowners were - John Horton, Alfred Jukes, J. Mumford, William Price, Benjamin Cooke, The Rev. Rann Kennedy and Henry Greswolde.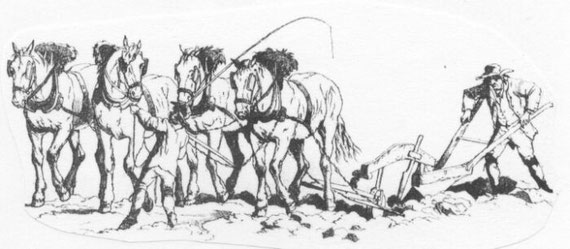 The Greswolde land at Flint Green was worked by a local farmer, William Greenway. The Jukes land, across the road from the 'Dolphin Inn', was farmed by John Rabone. As you will see from the accompanying map, the centre of the village was based around Acocks Green House and the 'Dolphin Inn'. There were a number of private houses, and one or two small shops, but by and large as the directory below shows, Acocks Green's livelihood was based on farming:
ACOCK'S GREEN DIRECTORY, 1841
Allday, Thomas, farmer
Askey, James, optician
Cooke, Benjamin, farmer
Higginson, William, victualler
Horton, John, farmer
Kennedy, Rev. Rann
Mullis, James, grocer
Mumford, J., farmer
Powell, Elizabeth, victualler
Powell, Mary, victualler
Rabone, John, farmer & maltster
Taylor, Isaac, farmer, Stockfield
Taylor, William, farmer, Fox Green
Thickbroom, John, farmer & maltster, Acock's Green Fields'
Hicken, Miss, Stockfield House
Wilson, Miss Sarah, Stockfield House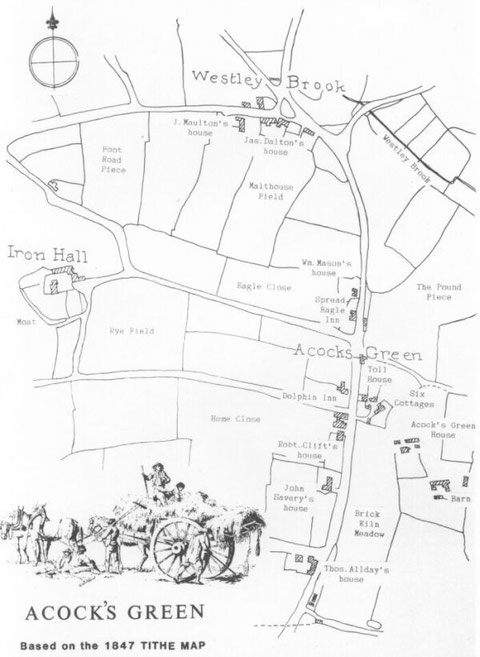 In 1844 a meeting was held in Oxford, the outcome of which was to transform Acocks Green from a quiet backwater into a commuter suburb. The directors of the Great Western Railway Company met with their chief engineer, lsambard Kingdom Brunel, to discuss the extension of the their railway line from Oxford to Birmingham by way of Leamington and Warwick. It would provide the company with a line from London to Birmingham only 12 miles longer than that of their rivals, the London & Birmingham Railway Company.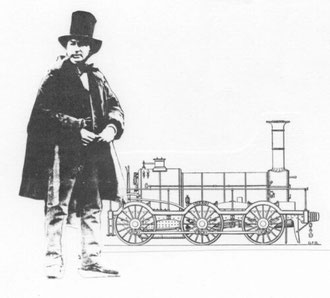 A Bill was placed before Parliament for the cutting of the line, but it received fierce opposition from both the London & Birmingham Company and the Birmingham Canal Company, who had vested interests in preventing any further competition. The Bill was thrown out. It was re-submitted the following year, and on 3rd August 1846 received the Royal Assent. Work began in the Autumn. The contractors were Messrs. Peto & Betts. By 1849 work between Birmingham and Warwick was in an advanced state. The railway viaduct into Birmingham, from Bordesley to Moor Street, was completed. It. consisted of 58 blue-brick arches, and is today Birmingham's greatest railway structure. A huge valley was dug between Moor Street and the site of what was to become Snow Hill Station. A brick-built tunnel was constructed, and the ground surrounding it was filled in. The land above the tunnel was sold for development. Almost equal to this Herculean task was the construction of a high and long embankment near Acocks Green, and a 400 foot long timber viaduct over the reservoir at Olton. The G.W.R. built new stations at Leamington, Warwick, Hatton, Knowle, Solihull, Acocks Green and Birmingham (Snow Hill). The line, capable of taking both broad and narrow gauge, was opened on Friday, 1st October 1852. Its first express from Paddington to Birmingham via Oxford, took 2¾ hours to complete the journey - 15 minutes quicker than its rival, the re-named London and North Western Railway.

Acocks Green station was quite basic. It consisted of two wooden platforms and a couple of sheds. There was a staff of four, a porter, a lad to help, and two signalmen who had to walk 50 yards up or down the line from the station to manually operate the signals. This humble little country station though, was to ensure Acocks Green's growth. Being only 15 minutes away from the smoky and dirty town of Birmingham, it began to attract business and professional men, who built homes here in a more pleasant environment. At first houses were individually built near the station, but later speculators, quick to seize upon this trend, began developing whole streets such as Sherbourne Road, Oxford Road and Station Road. Development continued along Shirley Road and Botteville Road, and in so doing, pulled the centre of the village away from the 'Dolphin' and Acocks Green House, towards the Westley Brook area, now known as "the Green".