Introduction
What we know today as Stockfield Road has only had that name since the late nineteenth century. Before that it was known as Rushall Lane, even though Stockfield House was shown on the lane on mid-nineteenth century maps. The origin of the lane was as a perimeter path for the second open field system to develop in Yardley. This was separated from the first system near Yardley village by thick woodland, and was on more lightly wooded, sandy ground with gravel: a ridge between the river Cole and the Westley Brook south of what became the Coventry Road. Nineteenth century maps show a triangle enclosed by Stockfield, Yardley and Mansfield Roads. Here was a pinfold, somewhere to pen stray castle, and Pinfold Green. This would seem to be the focus of a hamlet which existed in medieval times, one called Tenchlee or Tenelee. It never developed into a village or had a church. Beside it there grew up an open field system, and Stockfield Road eventually developed from a track along the northern edge of the field. The medieval map of Yardley drawn by John Morris Jones and reproduced in Victor Skipp's Medieval Yardley shows the likely layout of the area.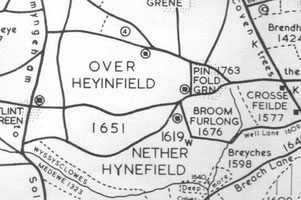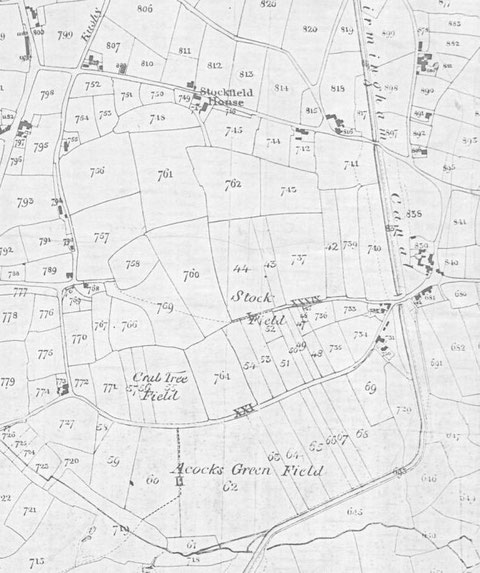 The open field system was a typical one of long strips, furlong strips running downhill. The remnants of these are clearly visible on the Tithe Map of 1847 and Blood's Map of 1857.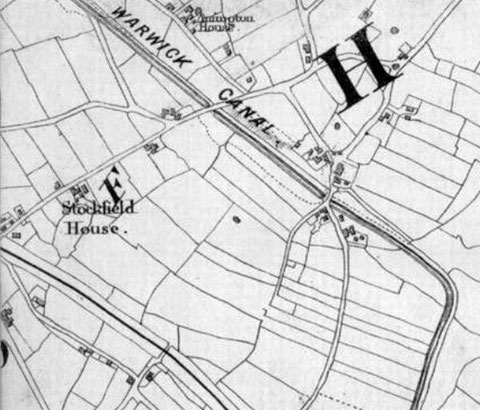 It is now possible to see the sequence of large-scale O.S. maps online at www.old-maps.co.uk. For this road enter the postcode B27 6AU, and choose the 1:2,500 maps up until 1952-4 (there is no 1937 map at this scale). Use the plus and minus buttons to change how close up you wish to see the houses. The map can be dragged by using click and hold as normal.