1884 to 1973
The house appears to have been bought by Mrs Swinburn, who was listed there in 1886 and 1892. The Swinburn family were well known in Yardley as teachers, and Mrs Swinburn laid the foundation stone for St Mary's church. Her husband Frederick Thomas Swinburn was a prominent gunmaker. Frederick Thomas Swinburn was Vicar at St. Mary's from 1867 to 1890. Stone Hall is not listed as such in the 1894 and 1895 directories. By 1896 Stone Hall was occupied by Solly Hirsch or Hirsh. He had moved there from Augustus Road, Edgbaston. This name remained in the directories, from around 1920 as Mrs Hirsch. In 1923 the name Edwin Shipway appears. He was a well-known builder. He appears to have removed the annexes on the west side of the house and part of the house itself, and created a new plot with an irregular boundary line as seen below, next to number 1079. Numbers 1081A and 108B were built on this new plot, one at the road, and the other further back. Alternatively, he might have remodelled part of the main house for 1081B and only built 1081A from new. See the 1950s map. Mr Shipway sold Stone Hall to Birmingham Corporation on 6th September 1930 for £1750. By then the estate was 1 acre, 0 roods and 18 perches. The rest of the estate had been sold by 1916, as the extract from the 25 inch Ordnance Survey shows. Land along Westley Road had indeed been sold for Villa Residences, but a large area had been bought by Yardley for Council Schools opened in 1908.
The City allocated Stone Hall to the Education Department, as it was needed for school premises, particularly as the Warwick Road was due for widening (Council Minutes, 1930).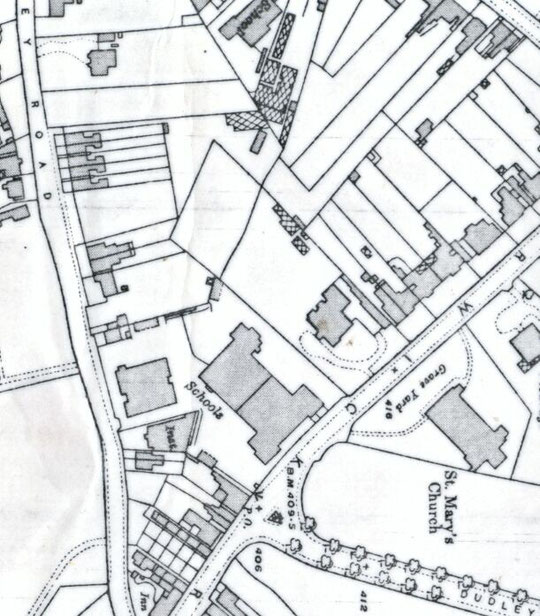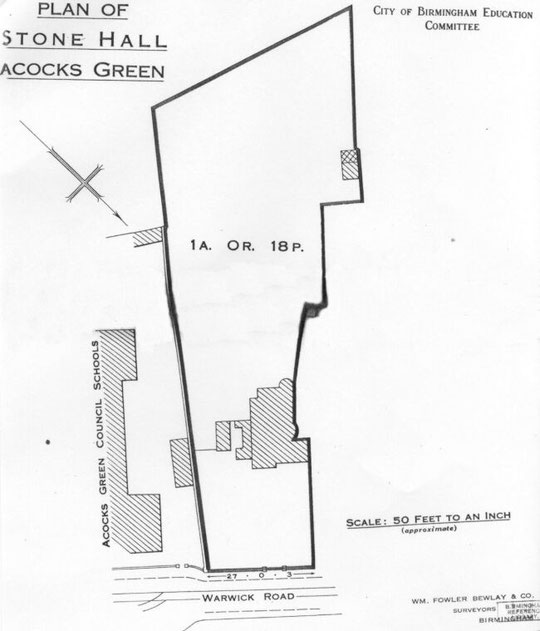 During the war, underground air raid shelters were built behind the house, and they are still there, in the garden next to the huts. They are hidden by undergrowth now, as the picture shows!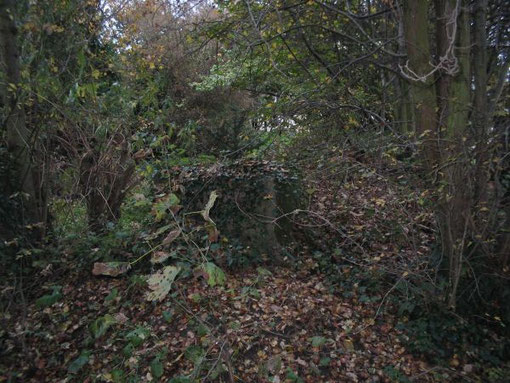 Stone Hall remained in school hands until 1973, when it reopened as an adult education centre.