A history of Hazelwood Road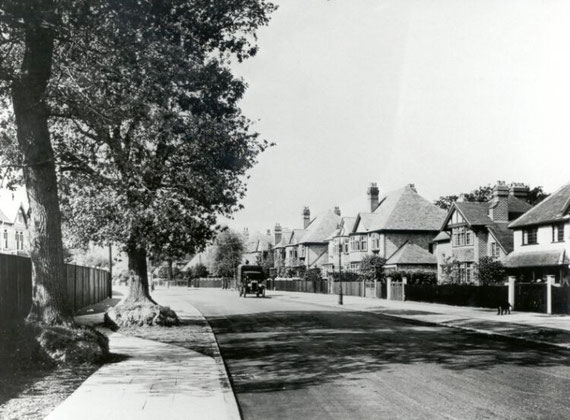 Hazelwood Road is one of the most pleasant roads in Acocks Green. It has been home to large and grand houses, refugees and politicians, builders and ballet dancers, nurseries, and tennis and bowling clubs. The Residents' Association asked if a history of the road could be produced for their members, and out of that request these webpages were born. We are grateful to Acocks Green Library for the use of photographs, and to Pat Jones, Doug Wilson, Arthur and Kath Huckfield and others who have helped us with memories and information, including deeds.
It is now possible to see the sequence of large-scale O.S. maps online at www.old-maps.co.uk. For this road enter the postcode B27 7XP, and choose the 1:2,500 maps up until 1952-4 (there is no 1937 map at this scale). Use the plus and minus buttons to change how close up you wish to see the houses. The map can be dragged by using click and hold as normal.
Memories of Eileen Staley née Bradley